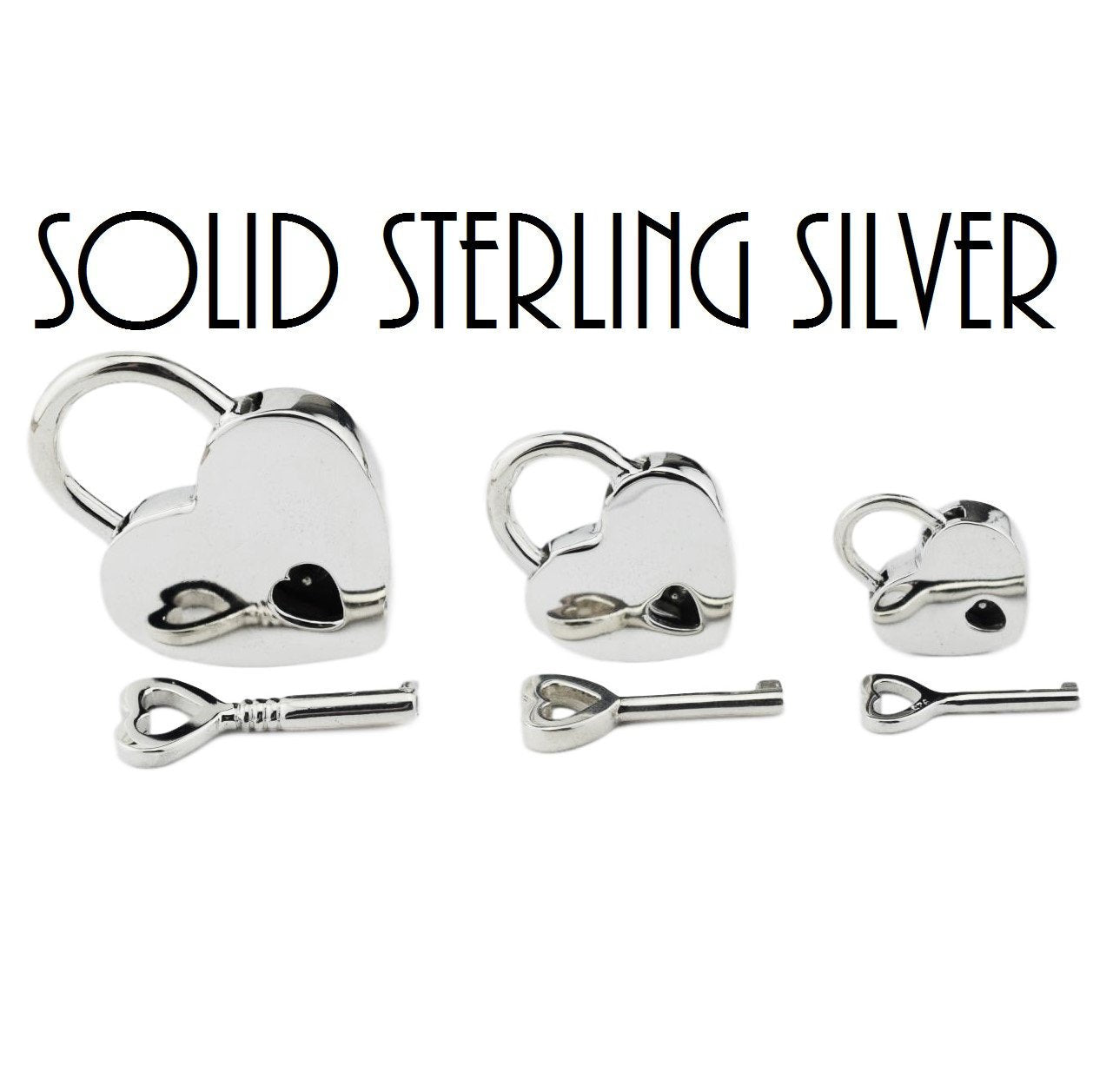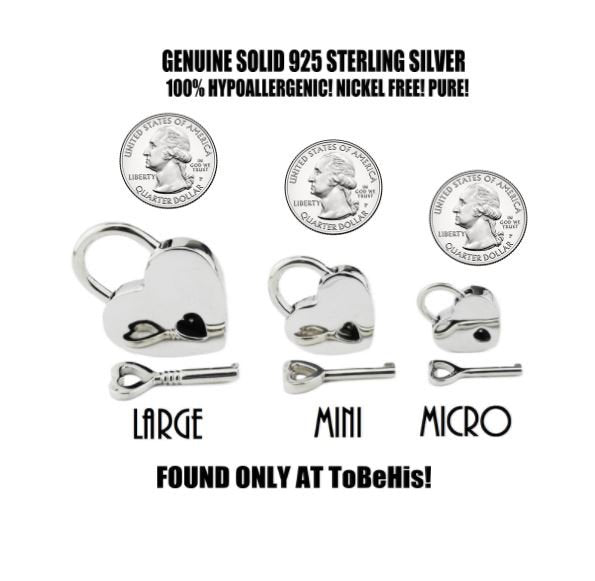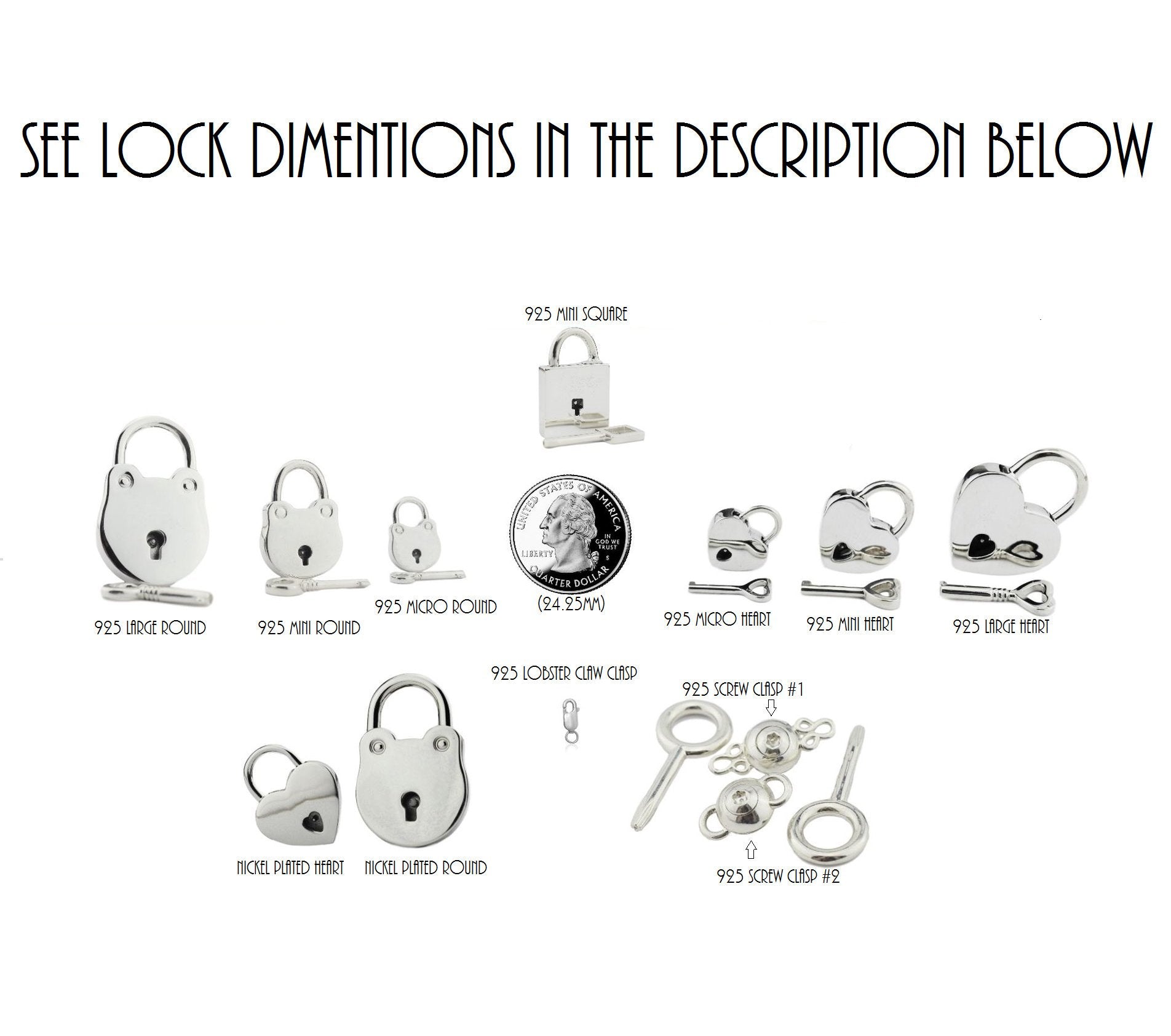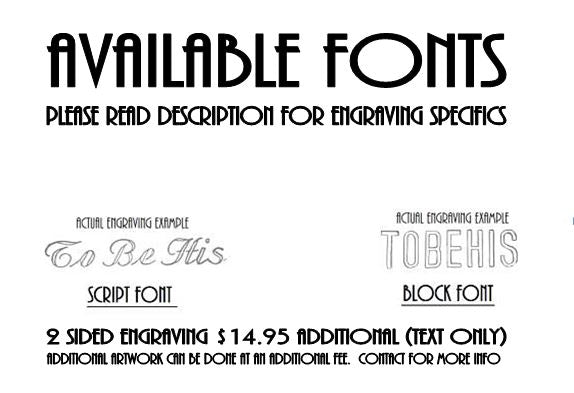 BDSM Submissive Day Collar 24/7 Wear Original Genuine Solid 925 Sterling Silver Locks (NO BAD RHODIUM PLATING)
BDSM Submissive Day Collar 24/7 Wear Original Genuine Solid 925 Sterling Silver Lock (NO BAD RHODIUM PLATING)
IMPORTANT:   RHODIUM PLATING IS NOT 24/7.  PLATING WILL WEAR OFF LEAVING ITEM UGLY AND DINGY LOOKING WITH DIFFICULT REPAIR.  PLEASE READ FAQ'S FOR MORE INFO. OUR PRODUCTS ARE PURE STERLING WITH NO PLATING.
THIS LISTING IS FOR 925 STERLING SILVER LOCKS ONLY.  PLEASE DO NOT SELECT THE NICKLE PLATED LOCKS FROM THE LOCKS MENU.  PLEASE EMAIL US FOR MORE INFORMATION.
NOTE: "PERM" MEANS PERMANENT. THIS LOCK HAS NO KEYHOLE, ONCE CLOSED, CANNOT BE OPENED AND MUST BE CUT OFF TO BE REMOVED. 
ADDITIONAL KEYS CAN BE PURCHASED IN THE LOCKS AND KEYS SECTION HERE: