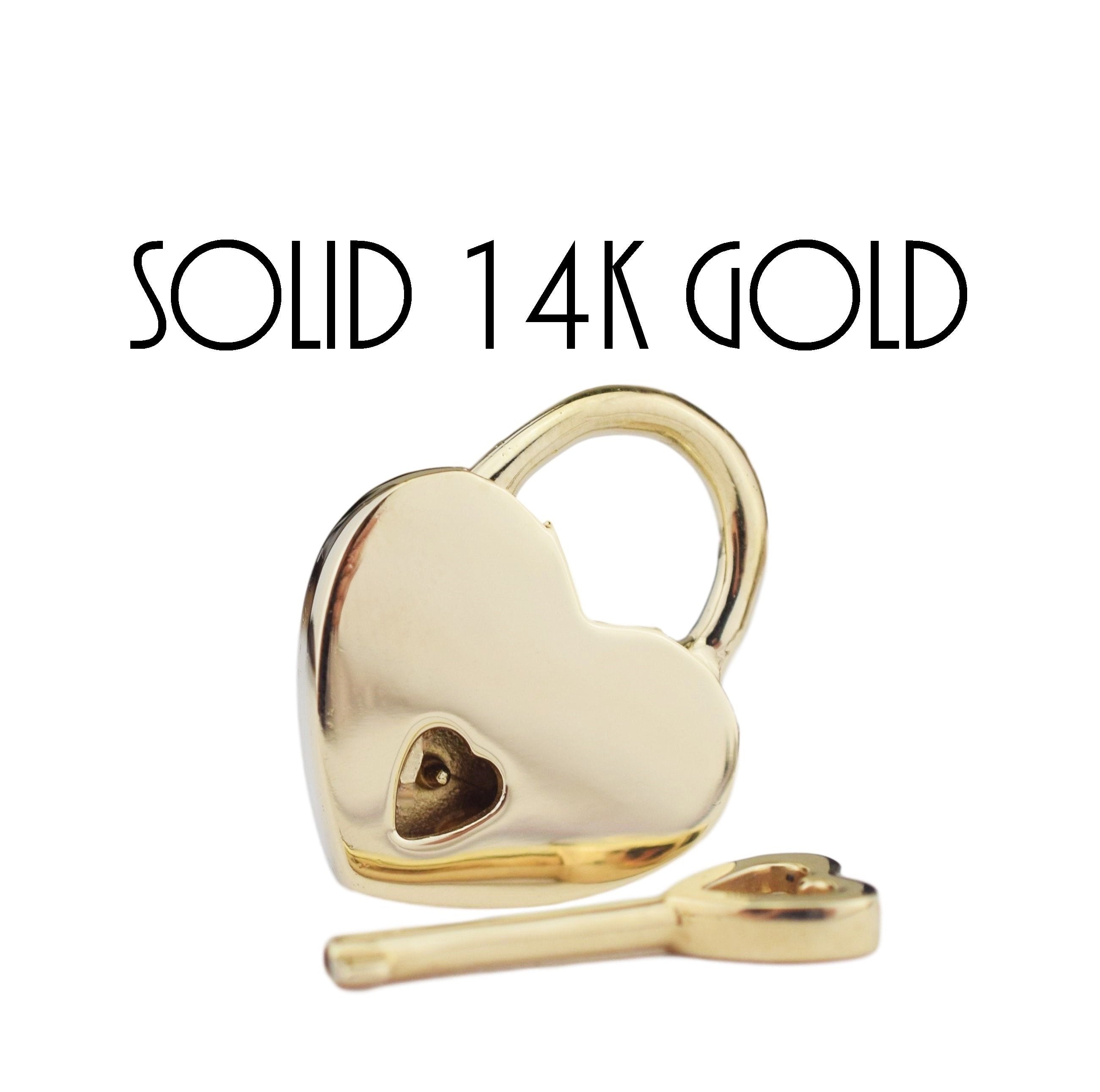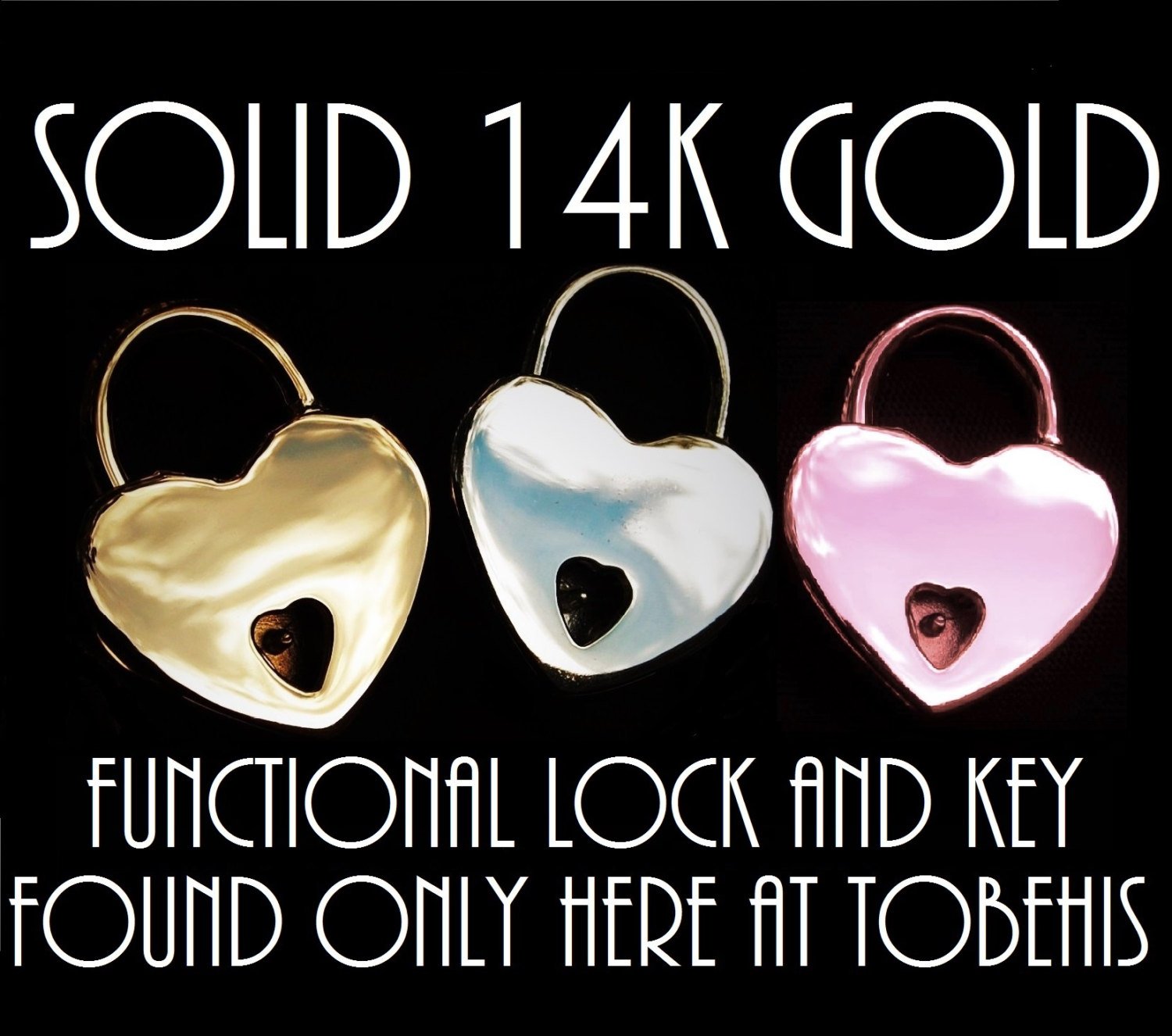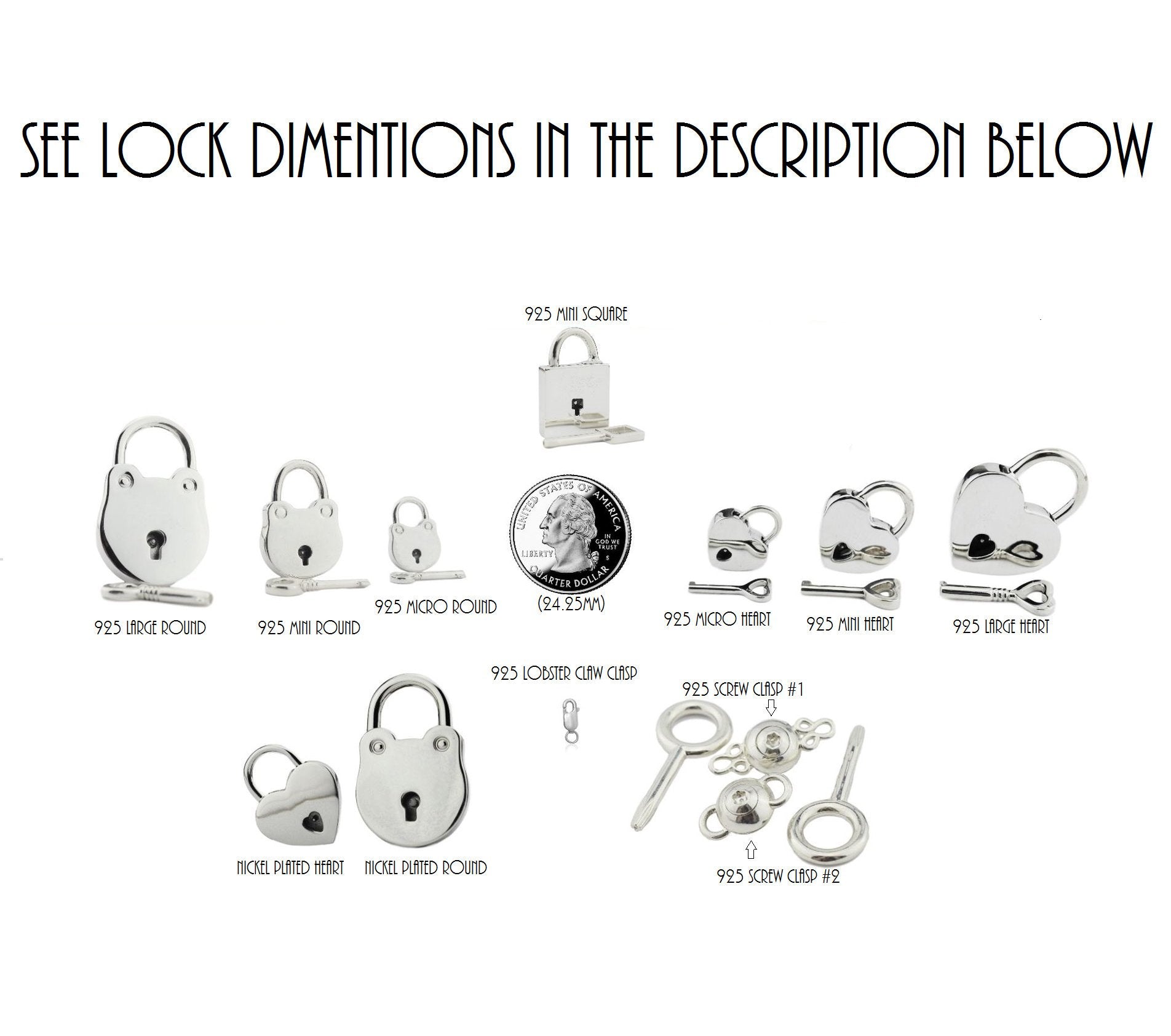 Solid 14K YELLOW GOLD Functional Working Heart Shape Padlock Lock & One Key BDSM Slave Sub Bondage Collar
IMPORTANT:  THIS LOCK COMES IN 3 DIFFERENT SIZES.  PLEASE SEE PICTURE FOR SIZE REFERENCE. MAKE SURE YOU ARE SELECTING THE ONE YOU WANT.   IF YOU ARE NOT SURE PLEASE WRITE US BEFORE PURCHASING.  THANK YOU!
.
For the best color representation, please look at this listing via a computer. I have noticed even on my android phone that the locks color is not represented correctly, but on our computers it is much more accurate.
.
PLEASE ALLOW 3-4 WEEKS FOR THIS ITEM TO BE SHIPPED
.
FOUND NO WHERE ELSE! TOBEHIS EXCLUSIVE!!!
.
YOU ASKED FOR IT AND WE LISTENED....

A "PADLOCK" WORKS WITH A KEY! IF IT DOESN'T HAVE A KEY IT IS NOT A PADLOCK!
 



THIS LISTING IS FOR ONE SOLID 14k GOLD HEART LOCK AND 1 KEY.

 



CAN BE ENGRAVED - $24.95 ONE SIDE $39.95 BOTH SIDES. IF YOU WANT ENGRAVING PLEASE CONTACT US BEFORE YOU PURCHASE SO WE CAN MAKE YOU A CUSTOM LISTING.

We've gotten so many requests for a REAL solid gold padlock and it was hard for us to constantly tell our customers that this didn't exist. Victoria and I have both spend hours and hours searching and searching with absolutely NO luck. All we could ever find were sterling CLASPS, or CHARMS or LOCKETS pretending to be locks. But as we all know a none of these have any place in this lifestyle. We finally realized that if we wanted to offer our customers a quality, real sterling silver working padlock, that we were going to have to make it ourselves....

 



WE CAN MAKE THIS IN ANY KARAT YOU WOULD LIKE FROM 14K UP TO 24K! (not lower)  PLEASE MESSAGE US FOR PRICES AND QUOTES IF INTERESTED.

 



ONLY found at ToBeHis is our small SOLID 14k GOLD heart shape padlock with heart shaped hole and one (1) 14k solid heart shaped gold key.

 



This is a functional, working padlock, NOT a clasp or locket. A forever keepsake for your beloved sub. With this high quality "jewelry quality" padlock you'll never have to change your lock or buy another one again! A symbol of eternal loyalty.

 



This lock will come with our company hallmark on the side and quality stamp on the back.

THIS IS A REAL WORKING PADLOCK AND NOT A CLASP, CHARM OR LOCKET LIKE MANY OTHERS SELL. A CLASP OR LOCKET DOESN'T WORK WITH A KEY!

 



THE PADLOCK, KEY AND INTERNAL COMPONENTS ARE ALL SOLID 14K GOLD WITH THE EXCEPTION OF THE SPRING WHICH IS STAINLESS STEEL.

This solid gold heart padlock is found NO WHERE else, get them ONLY here at ToBeHis!

*******CANNOT BE OPENED OR CLOSED WITHOUT KEY.********


Ships First class USPS FULLY INSURED.